Thai Massage Salon in Kawaguchi
Traditional Thai Massage
Kawaguchi Shansuung


Extend joints and muscles with stretch
Foot,waist ,shoulder, muscle fatigue is also refreshing!
Stress relief, feeling refreshed!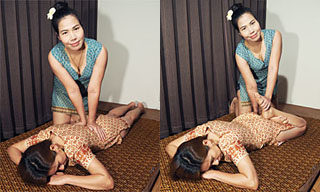 ◎
Traditional Thai Massage
What is Thai traditional massage?

It is one of traditional medicine traditionally transmitted to Thailand, relaxing massage with slow rhythm. By stimulating the energy line called "sen" flowing through the body with fingers, elbows, knees, and sole, it can activate the body and enhance the natural healing power.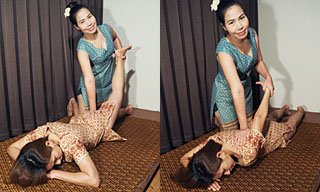 What is the effect of Thai traditional massage?

The effect of Thai ancient massage is not only to unravel stiffness and heal tiredness. The indications of Thai Ministry of Health include 60 types including high blood pressure, cold, constipation, menstrual irregularity, asthma. In addition, it is good for stability of mind because it is done with a slow rhythm tailored to heart nights, and it also fulfills the role of relieving stress. For this reason, in recent years, Thai ancient massage has become available as an alternative therapy for diseases at university hospitals and so on.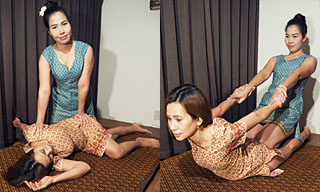 The story that Thai ancient massage seems pain is a misunderstanding!

Thai traditional massage will extend muscles and indirects that you will not normally use. It will also be done in a very slow rhythm adapted to the heartbeat. There is little treatment that gives irritating stimulation. It is a stretch that seems to be painful, but this is like a flexible exercise, so it will be done slowly and slowly. If the body is stiff and stretching is painful, it is done while adjusting. It is desirable that stretching is a body that is not painful.
I play a part in relaxing stress!

It is said that modern people are exposed to many stresses every day, affect the onset of lifestyle diseases, and lower immunity. It is said that stress is often caused by asthenopia, bad breath, stomatitis, bronchial asthma, chronic hepatitis, stiff shoulder stiffness, back pain, neurogenic dermatitis, chronic urticaria, tinnitus, dizziness, migraine and menopausal disorder I will. Though it does not make sense, Thai ancient massage can not directly improve these, but a relaxed massage by Thai woman of a country of smile is a means to calm down and relieve stress Also.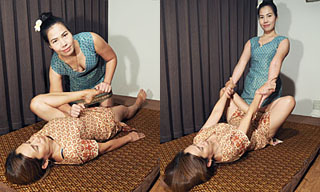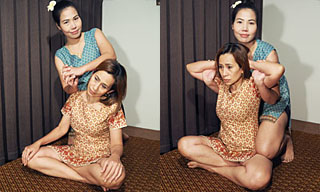 ◆Site Menu◆


◆Salon data◆
Traditional Thai Massage "Shansuung"
〒332-0012
Sanko Heim 4F, 3-2-2 Honcho,
kawaguchi-shi, Saitama.
Phone.048-224-3550
tap to CALL



◆Business hours◆
12:00〜24:00
7 days a week



◆Traffic◆
JR Keihin Tohoku Line 4 minutes
from "Kawaguchi" station.



PC Site(Japanese)